CoCo Bongo Hostel has a Captivating Design and Cultural Fusion
CoCo Bongo Hostel offers an enchanting experience with its captivating and distinct design. Despite its cozy size, this hostel caters to various budgets, creating a vibrant melting pot of cultures at the lounge cafe downstairs. Step inside, and you'll be greeted by a mesmerizing array of murals, each a masterpiece crafted by talented artists from around the world. The laid-back atmosphere of CoCo Bongo is similar to sinking into a comfortable bean bag, making it a place you won't want to leave.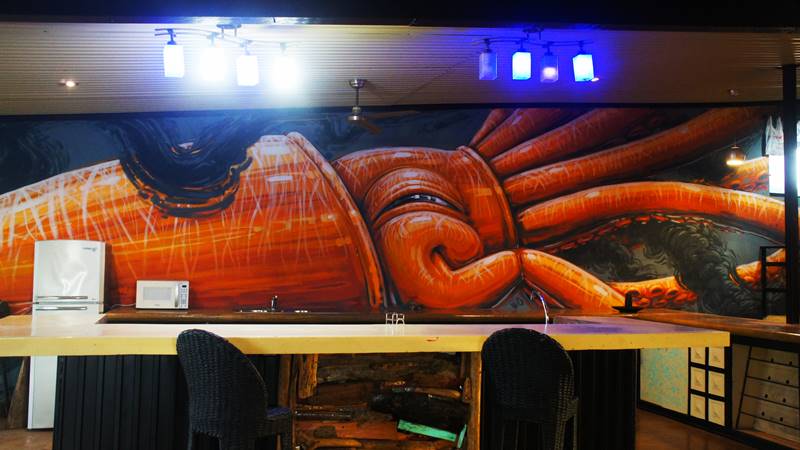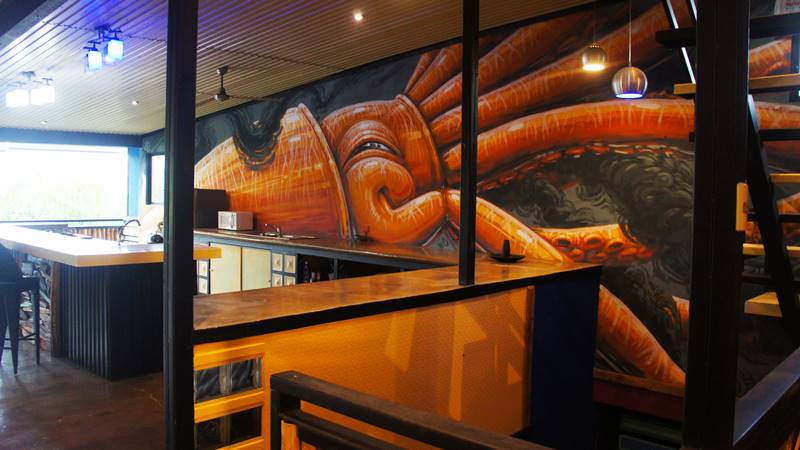 CoCo Bongo ensures a memorable stay for every traveler with its diverse range of accommodations, including dorm rooms, private rooms, and a remarkable one-of-a-kind penthouse. The penthouse boasts a unique roof deck, offering panoramic views of Bahia, where you can enjoy the serene sight of the great Pacific Ocean and the tranquil Rio Chone. Throughout the hostel, you'll find relaxing hammock balconies that invite you to chill out. CoCo Bongo Hostel provides a variety of options to suit your preferences and budget, making your stay enjoyable and memorable in every way.
Serenity and Seclusion on Bahia de Caraquez's Beach
Bahia de Caraquez, boasts a serene and uncrowded beach, perfect for peaceful moments, especially on weekdays. Positioned on a peninsula, Bahia is graced by the Rio Chone on one side and the Pacific Ocean on the other. The river side of Bahia offers a beautiful white sandy beach, providing scenic views of the majestic mountains across the river. This quiet and laid-back destination is particularly favored by backpackers seeking respite from the lively party towns of Montanita and Canoa.
In Bahia de Caraquez, the water temperatures are consistently delightful and warm throughout the year, making it the perfect destination for swimming anytime you visit. Whether it's summer or winter, you can take a dip without the need for a wetsuit. So, pack your swimsuit and get ready to enjoy the refreshing waters of Bahia de Caraquez all year round!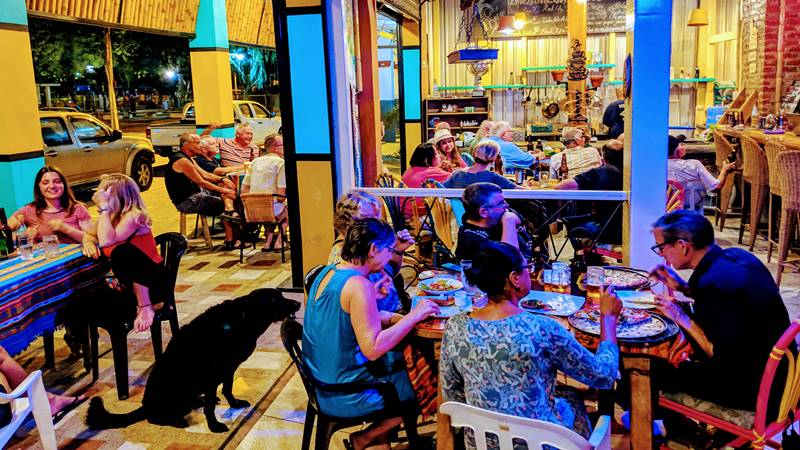 Coastal Delights at CoCo Bongo Hostel's Cafe
Being on the coast means you'll discover delightful seafood options in Bahia de Caraquez. Ceviche and Encebollado stand out as particularly popular choices. Encebollado, a hearty fish soup, comes in a large and flavorful bowl, offered at a budget-friendly price of $2.50 – a perfect cure for any lingering hangover. A must-try delicacy awaits just a couple of blocks away, next to the gas station – a stand selling Hallaca.
Creative Gastronomy: A Culinary Adventure at CoCo Bongo
For those craving non-seafood options, CoCo Bongo's cafe presents a creative twist to satisfy your taste buds. Featuring dishes prepared by traveling volunteer chefs from around the globe, the menu offers unique creations like a burger topped with a tantalizing Persian eggplant garlic dip, taking your culinary experience to new heights. Just like the captivating murals, the menu at CoCo Bongo is always changing, ensuring an exciting and ever-changing dining experience.
CoCo Bongo Hostel you can Unwind with a Book or Embrace Your Inner Artist
Bahia's laid-back ambiance provides an ideal setting to unwind with a captivating book. And don't worry if you forget your read; CoCo Bongo offers the coast's most extensive selection of books, allowing you to simply relax and lose yourself in captivating stories.
For the more adventurous and creative souls, CoCo Bongo boasts a unique feature that sets it apart from other hostels. Instead of TVs, each room is equipped with canvas and a variety of paints, inviting you to explore your artistic talents. Let inspiration guide your brush strokes and immerse yourself in this one-of-a-kind artistic experience. Embrace the creative spirit that surrounds you at CoCo Bongo Hostel in Bahia.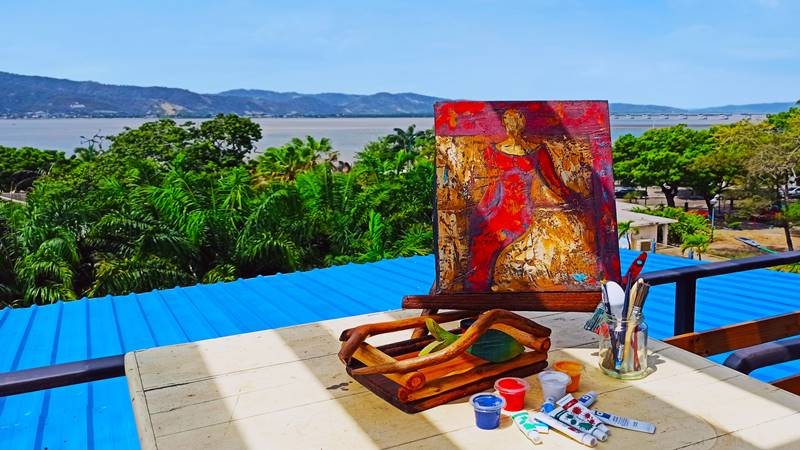 CoCo Bongo Hostel is the ultimate hub of creativity and opportunity! With a fantastic volunteer program and artists flocking to Ecuador to paint mesmerizing murals at CoCo Bongo, there's an artistic buzz in the air. Even if you're not an experienced painter, don't worry – some first-time muralists have created mind-blowing masterpieces here and gone on to travel the world doing just that!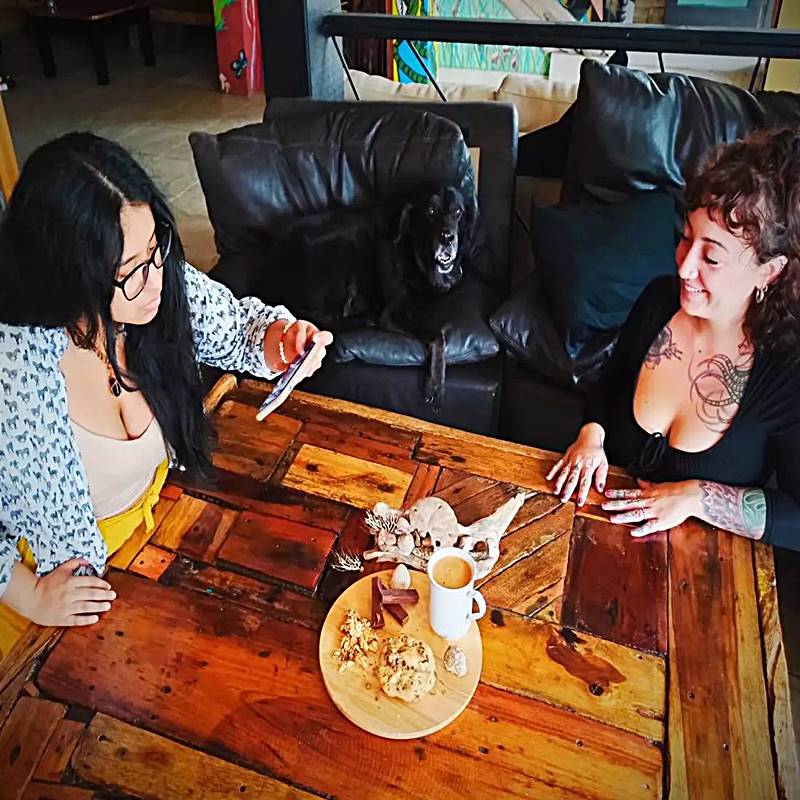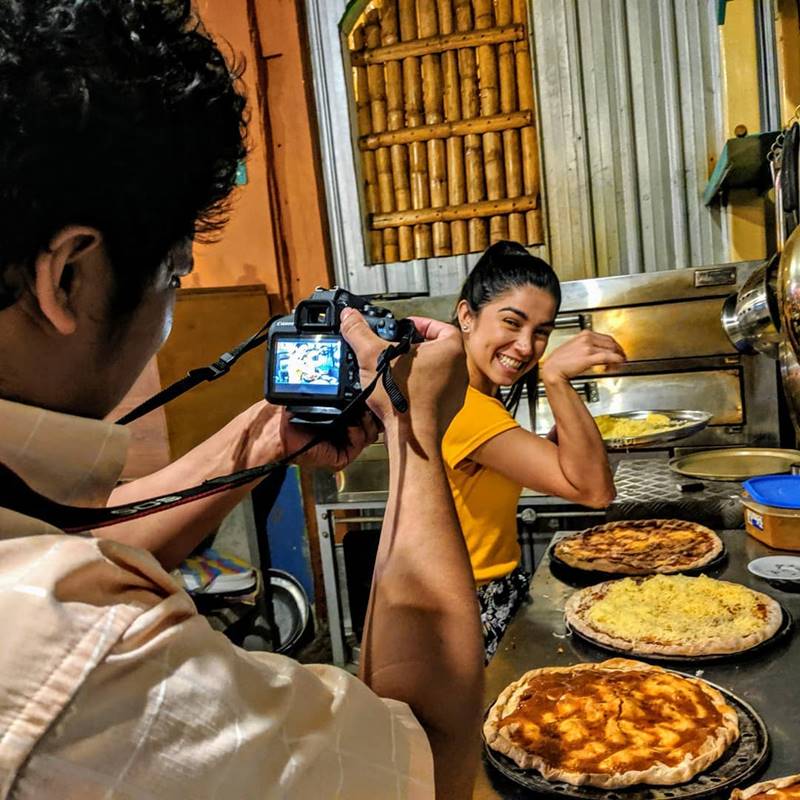 CoCo Bongo offers a unique internship/work experience program where you can learn the ropes from the ground up. From honing your SEO skills to mastering social media, this program offers a fantastic opportunity to dive into the world of hostel management.
For more top ten hostels in Ecuador, simply click here!