Viajero Kokopelli Hostel is your Gateway to Paracas, Peru's Coastal Paradise. Explore breathtaking landscapes, rich history, and vibrant culture along the stunning Pacific Ocean shoreline. Join us on an unforgettable journey, highlighting the cozy accommodation, introducing local population and fascinating facts, and indulging in delightful Peruvian cuisine in this travel blog review.
Viajero Kokopelli Hostel, a true gem nestled in the heart of Paracas, provides an exceptional travel experience for all types of adventurers. The hostel's inviting ambiance and warm hospitality immediately make you feel at home. With a variety of accommodation options, including private rooms and dormitories, Viajero Kokopelli caters to solo travelers, couples, and groups alike.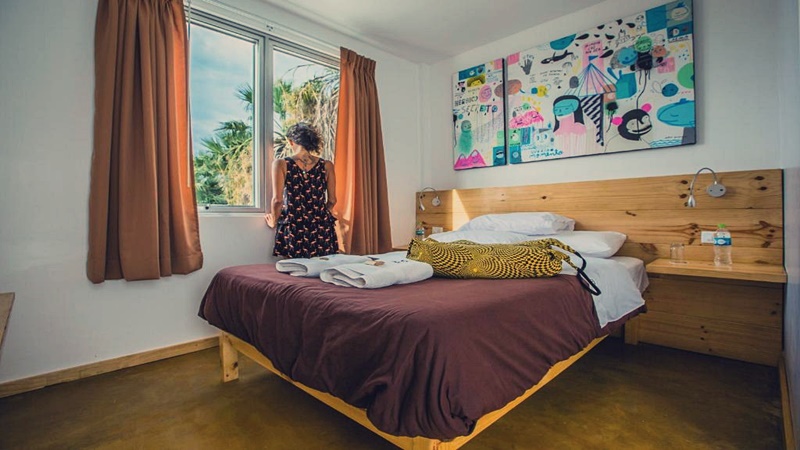 One of the standout features of Viajero Kokopelli Hostel is its excellent location and it's stunning common areas. Situated within walking distance from both the beach and the town center, you can easily access the main points of interest. Whether you're seeking a day of relaxation on the sandy shores or making new friends, the hostel's prime location ensures you have everything at your fingertips.
Paracas is a small yet captivating town with a population of around 3,000 residents. One interesting fact about the city is its altitude – situated at sea level, you'll enjoy a laid-back coastal vibe throughout your stay. The climate is another remarkable aspect, with pleasant temperatures ranging from 15°C to 24°C (59°F to 75°F) year-round, offering an enticing escape from the hustle and bustle of everyday life.
A myriad of natural wonders awaits you in and around Paracas, making it a paradise for nature lovers. The Paracas National Reserve, a short distance away, boasts awe-inspiring desert landscapes, towering sand dunes, and a diverse range of flora and fauna.
Take a boat tour to the Ballestas Islands, often referred to as "The Poor Man's Galapagos," where you can witness playful sea lions, charming penguins, and an array of seabirds in their natural habitat.
For the adventurous souls, a dune buggy and sandboarding excursion in the nearby desert is an absolute must. Feel the adrenaline rush as you zoom over the vast sand dunes and experience the thrill of sandboarding down these magnificent slopes.
Paracas also holds significant historical importance. Visit the Paracas Candelabra, a massive prehistoric geoglyph etched into the coastal hillsides, shrouded in mystery and speculation about its origin and purpose.
As the day draws to a close, treat your taste buds to an authentic Peruvian culinary experience. Paracas offers a delightful array of dishes that capture the essence of traditional Peruvian cuisine. One must-try dish is "Ceviche," a refreshing and zesty seafood delicacy that perfectly complements the coastal setting of the city. The dish typically consists of fresh raw fish marinated in lime juice, adorned with onions, chili peppers, and cilantro – a true explosion of flavors.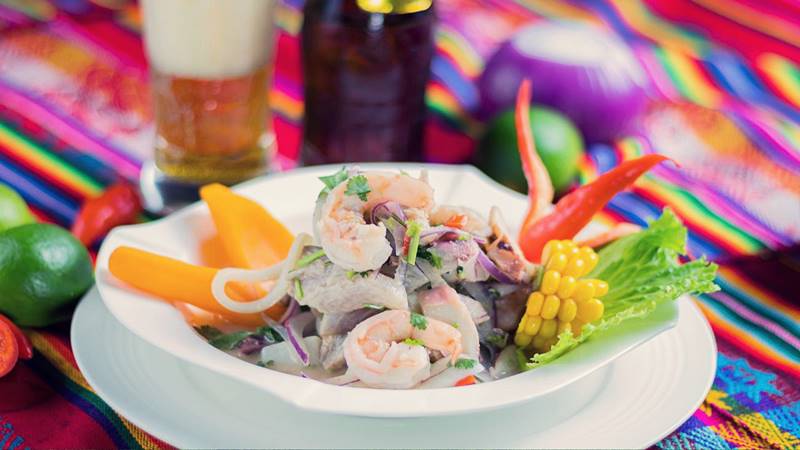 With its inviting atmosphere, excellent location, and an array of activities and amenities, Viajero Kokopelli Hostel provides a memorable and fulfilling experience for travelers seeking to immerse themselves in the beauty of Paracas. Whether you're an adventurer seeking nature's wonders or a culture enthusiast fascinated by history, this hostel is the perfect base for your exploration of Paracas, Peru.
Are you planning a trip to Peru soon? Explore our handpicked recommendations for accommodations, must-see attractions, and the delectable world of Peruvian gastronomy. And if you're a novice backpacker, don't miss our helpful travel tips to make the most of your adventure!