Masaya San Agustin a hidden gem nestled amidst the lush landscapes of Colombia – Masaya boasts a garden, shared lounge, and a terrace, along with a restaurant serving up local flavors. Enjoy 24/7 service, airport transfers, and tour assistance, all while staying connected with free WiFi. Revel in comfy rooms, some with balconies and river views. Start your day with a hearty breakfast, then embark on billiards, table tennis, hiking, and cycling adventures in the vibrant surroundings.
The nearest airport is Pitalito Airport, 29 km from the accommodation.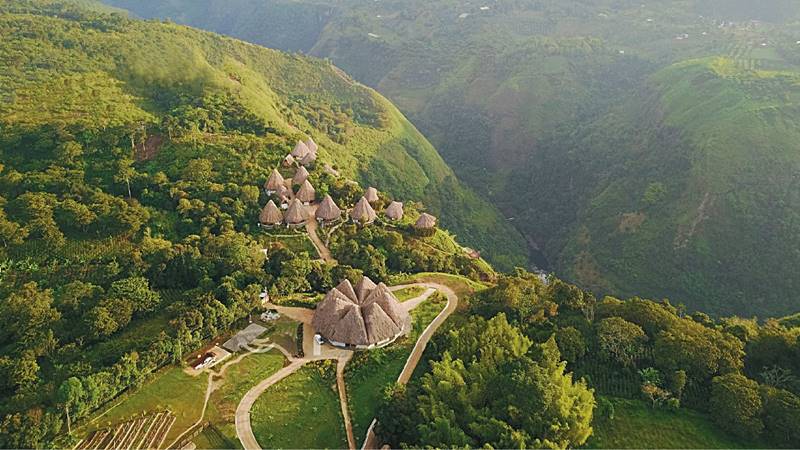 Accommodation at Masaya San Agustin: A Tranquil Retreat
As you step into the heart of San Agustin, you'll discover the perfect haven for travelers – Masaya Hostel. The accommodation here is characterized by its rustic charm and modern comforts. Guests are welcomed with cozy rooms adorned with traditional elements and equipped with all the necessary amenities for a comfortable stay. The passive ambiance of the hostel provides an ideal retreat after a day of exploration.
The Local Population and an Altitude Adventure
San Agustin is a quaint town with a population that reflects the warmth and hospitality of Colombia. As you wander through its cobbled streets, you'll find the locals eager to share their culture and stories. But here's an interesting twist – San Agustin sits at an elevation of around 1,760 meters (5,774 feet) above sea level. This altitude not only offers breathtaking views of the surroundings but also gives you a fresh perspective on Colombian life.
Climate: Where Days and Nights Dance
The climate in San Agustin showcases its unique rhythm. During the daytime, the sun shines generously, enveloping the town in a pleasant warmth that beckons you to explore its nooks and crannies. As night descends, a gentle coolness graces the air, making it the perfect setting for cozy strolls or unwinding at a local cafe. This day-night interplay adds to the town's enchantment.
Unveiling Ancient Enigmas: Main Attractions
San Agustin is a treasure trove of historical marvels, particularly its archaeological park. The park is home to a collection of mysterious stone sculptures and ancient tombs that offer a glimpse into the region's past civilizations. Transitioning from history to nature, the town also boasts captivating waterfalls like Salto de Bordones and Salto del Mortiño. These natural wonders invite you to indulge in tranquil moments amidst nature's splendor.
Culinary Delights: Savoring San Agustin's Flavors
After a day of exploration, your taste buds are in for a treat! San Agustin's culinary scene is a fusion of traditional Colombian flavors and local ingredients. One dish that steals the spotlight is the Bandeja Paisa, a hearty platter featuring beans, rice, avocado, plantains, and various meats. The town's eateries offer a blend of comfort food and regional specialties, making every meal a delightful experience.
Your All-in-One Experience
In the heart of Colombia, Masaya San Agustin beckons with its rich history, serene ambiance, and mouthwatering cuisine. Whether you're a history buff, a nature lover, or a culinary enthusiast, this town caters to every traveler's desires. From exploring ancient sculptures to savoring traditional dishes, San Agustin ensures an all-in-one experience that lingers in your memory.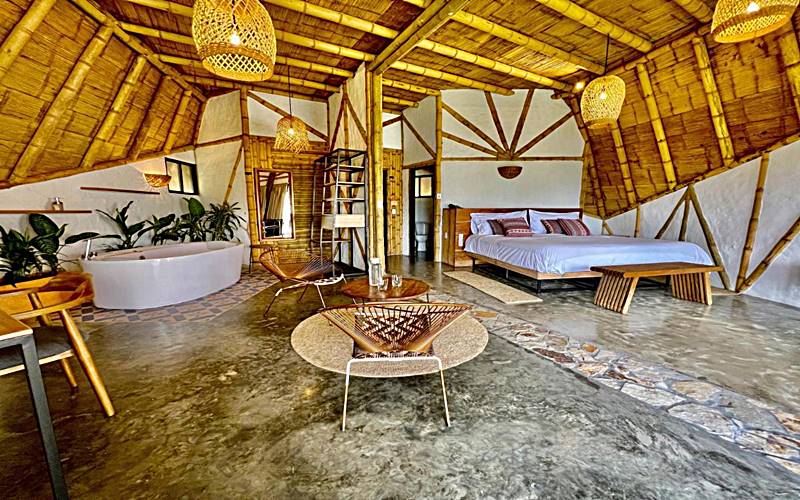 As you plan your next adventure, consider adding San Agustin to your list. The town's laid-back charm, welcoming locals, and blend of cultural and natural wonders promise an enriching journey that will leave you with cherished memories. So, pack your bags, embark on a journey to the heights of Colombia, and immerse yourself in the allure of Masaya San Agustin – where history, nature, and hospitality converge.