Must See
Exploring Chile: 6 Captivating Destinations You Shouldn't Miss
Chile, a land of diverse landscapes and rich culture, is a destination that promises a remarkable experience for travelers. From the breathtaking beauty of the Andes mountains to the pristine beaches of the Pacific coastline, Chile has something to offer to everyone. In this article, we will delve into the top 6 places to visit in Chile, each with its own unique charm and allure.
The Majestic Atacama Desert
Nestled in the northern part of Chile, the Atacama Desert is renowned for its otherworldly landscapes and unparalleled stargazing opportunities. Vast salt flats, rugged canyons, and surreal rock formations define this desert's beauty. As you venture into the heart of this desert, you will be greeted by its unique flora and fauna, adapted to thrive in the harsh conditions. At night, the Atacama Desert transforms into an observatory of celestial wonders, where you can marvel at the Milky Way and distant galaxies.
Enigmatic Easter Island
Situated in the southeastern Pacific Ocean, Easter Island is a place shrouded in mystery and wonder. Known for its iconic moai statues, this remote island offers a glimpse into an ancient civilization's past. These monolithic statues, some standing tall and others lying on the ground, exude an aura of mystery that captures the imagination. The island's captivating landscapes, with rolling hills and scenic coastline, provide an excellent backdrop for exploring its history and culture.
Picturesque Valparaíso
A coastal city with a vibrant personality, Valparaíso is a haven for art and culture enthusiasts. Colorful houses cling to the hillsides, creating a charming and lively atmosphere. The city's artistic spirit is evident in its numerous street murals, galleries, and creative spaces. Navigating Valparaíso's labyrinthine streets via its historic funiculars is an adventure in itself. The sweeping views of the Pacific Ocean from the hilltops are simply mesmerizing.
Serene Lake District
Chile's Lake District is a haven of tranquility and natural beauty. With its emerald lakes, lush forests, and snow-capped volcanoes, this region beckons nature lovers and adventurers alike. The towns of Puerto Varas and Pucón serve as gateways to this captivating region. You can indulge in a myriad of activities, from kayaking on serene lakes to hiking through ancient forests. The Lake District's picturesque landscapes are a treat for the soul.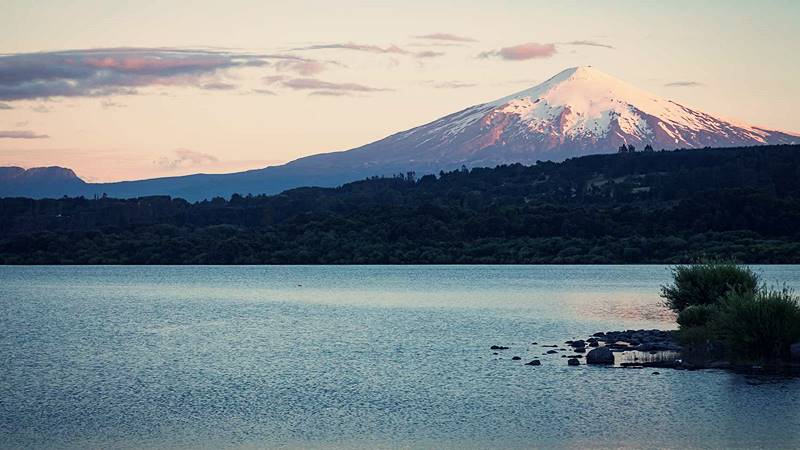 Charming Chiloé Archipelago
Immerse yourself in the unique culture and mythology of the Chiloé Archipelago. This cluster of islands is known for its distinctive wooden churches, colorful stilt houses, and folkloric traditions. Delve into the island's history by exploring its UNESCO-listed churches, adorned with intricate woodwork. Experience the warm hospitality of the locals as you savor traditional dishes that reflect the archipelago's maritime heritage. The Chiloé Archipelago offers a glimpse into a world steeped in tradition and charm.
Dynamic Santiago
Chile's capital city, Santiago, is a vibrant urban hub nestled in the heart of the country. Its blend of modern architecture and historical landmarks showcases the nation's diverse identity. The bustling markets, such as La Vega Central, offer a sensory delight with colorful produce and local flavors. The city's cultural scene thrives in its numerous museums, theaters, and art galleries. The Cerro San Cristóbal, a hill within the city, provides panoramic views of Santiago's sprawling landscape.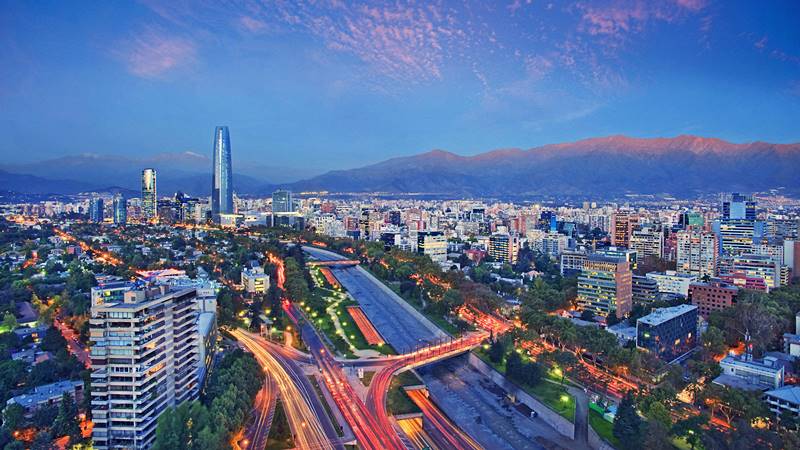 Chile's diverse landscapes and cultural richness make it a captivating destination for travelers seeking a mix of adventure, history, and natural beauty. From the captivating Atacama Desert to the mysterious Easter Island, each place offers a unique experience that will leave you in awe.
So, pack your bags and embark on a journey to explore the top 6 places in Chile. Let the stunning landscapes, intriguing history, delicious cuisine, and warm hospitality of this South American gem create memories that will last a lifetime.