Must See
Peru: The Top 5 Must-Do Experiences
Within the embrace of the majestic Andes and caressed by the Pacific's salty breeze, lies a land of enchantment in Peru. Prepare to be whisked away on an extraordinary adventure, as we unveil the top 5 experiences that will ignite your wanderlust and leave you with cherished memories.
Mystical Machu Picchu: Where History Beckons
Behold the awe-inspiring wonder of Machu Picchu, a lost city perched high amidst swirling mists. The Incan engineering marvels, hidden terraces, and sacred temples will transport you to a time long gone. Let the secrets of this enigmatic site unfold during an unforgettable guided tour, revealing the wisdom of ancient civilizations.
Lima's Gastronomic Delights: A Flavorful Feast
Prepare to tantalize your taste buds in Lima, a gastronomic haven with delights to please every palate. Savor the burst of fresh flavors in a traditional ceviche, or let the aroma of sizzling anticuchos lead you to street-side delights. Peru's culinary prowess is a journey through history, culture, and the heart of its people.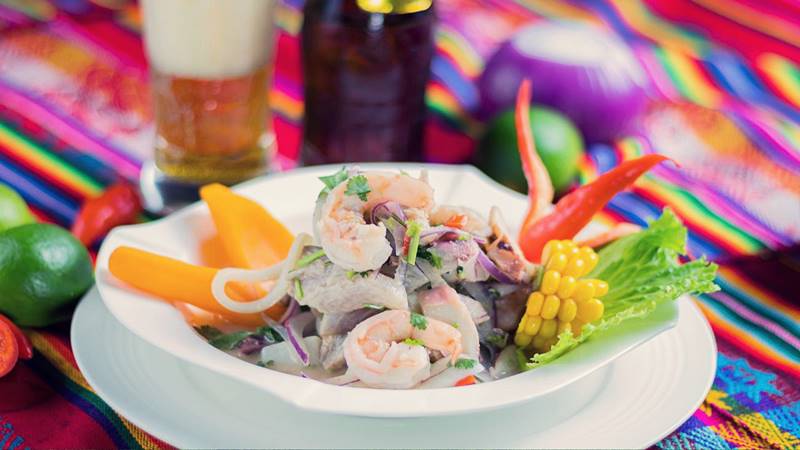 Enveloped by the Amazon: Nature's Embrace
Venture into the heart of the Amazon Rainforest, where verdant canopies whisper secrets of biodiversity. A serene river cruise will carry you through a symphony of sounds, as exotic wildlife reveal themselves amidst the dense foliage. Witness vibrant macaws and elusive creatures, as the rainforest reveals its untamed beauty.
A Flight over the Nazca Lines: Unraveling Ancient Enigma
Embark on a captivating flight over the mystical Nazca Lines, etched into the arid desert. These enigmatic geoglyphs depict celestial wonders and mysterious figures, leaving archaeologists and dreamers in awe. From above, witness the hummingbird, the spider, and more, eternally etched into the earth's canvas.
Lake Titicaca's Serenity: A Sacred Connection
Journey to the highest navigable lake in the world—Lake Titicaca—where tranquility beckons. Engage with indigenous communities, whose ancient traditions and floating reed islands stand as testaments to harmony with nature. Experience the peaceful embrace of this sacred water body, and connect with the heart of the Andean spirit.
As you explore Peru's diverse and fascinating land, get ready to be captivated by its special charm—a blend of history, culture, and stunning scenery. Whether you're discovering ancient ruins, looking for the perfect accomodation, savoring delicious cuisine, exploring the rainforest, unraveling the mysterious Nazca Lines, or enjoying the tranquility of Lake Titicaca, Peru offers an unforgettable adventure that will touch your heart. Embrace the wonders that await you on this unique journey like no other.