Accommodation at Ô de Casa Hostel, São Paulo, Brazil
Welcome to Ô de Casa Hostel, your vibrant and welcoming home away from home in São Paulo, Brazil. Ô de Casa Hostel offers a range of accommodation options, from cozy dormitories to private rooms, designed to cater to every traveler's needs. Each space is thoughtfully furnished, ensuring a comfortable stay amidst the bustling energy of São Paulo.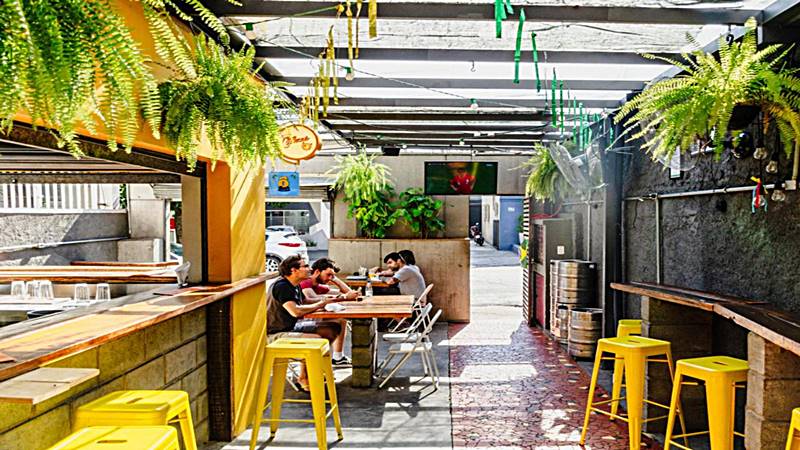 Things to do in São Paulo, Brazil
São Paulo, with a population of over 12 million, is a sprawling metropolis and Brazil's cultural and financial hub. This cosmopolitan city never sleeps and offers an array of activities to suit every interest. Explore the São Paulo Museum of Art, known as MASP, home to an impressive collection of European and Latin American masterpieces. Stroll through the charming streets of the Vila Madalena neighborhood, famous for its vibrant street art and bohemian atmosphere.
Interesting Fact about São Paulo, Brazil
Situated at an altitude of approximately 760 meters (2,493 feet) above sea level, São Paulo's high altitude contributes to its pleasant climate. During the day, temperatures range from 20 to 28 degrees Celsius (68 to 82 degrees Fahrenheit), offering warm and sunny conditions for sightseeing and outdoor activities. As night falls, temperatures cool down to around 15 to 20 degrees Celsius (59 to 68 degrees Fahrenheit), creating a comfortable and enjoyable ambiance.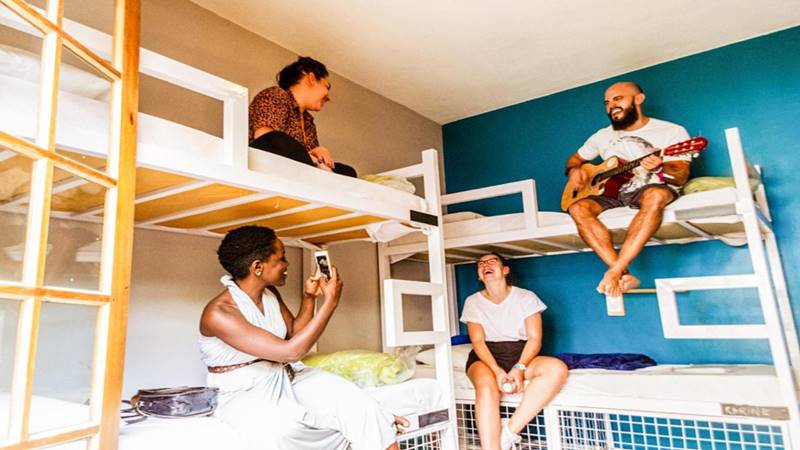 Main Attractions around São Paulo, Brazil
São Paulo boasts a wealth of attractions to captivate visitors. Marvel at the iconic São Paulo Cathedral, a stunning neo-gothic masterpiece located in the city center. Discover the vibrant atmosphere of the Mercado Municipal, a bustling marketplace famous for its fresh produce and mouthwatering pastel de bacalhau (codfish pastries). Take a leisurely stroll through Ibirapuera Park, a vast urban oasis offering lush greenery and cultural landmarks like the Museu Afro Brasil.
Food and Main Dishes in São Paulo, Brazil
São Paulo is a culinary paradise, offering a melting pot of flavors from diverse cultures. Indulge in the traditional feijoada, a hearty black bean and meat stew, and taste the mouthwatering coxinha, a deep-fried chicken croquette. Don't miss trying the iconic pastel, a savory pastry filled with an array of delicious fillings. For a taste of São Paulo's Italian heritage, savor a slice of mouthwatering pizza, made with thin crust and scrumptious toppings.
At Ô de Casa Hostel, the culinary delights of São Paulo come to life with their delicious food and ice-cold beer. Satisfy your taste buds with authentic Brazilian dishes and enjoy a refreshing drink while soaking in the vibrant atmosphere of our hostel. Whether you're seeking traditional feasts or delightful local snacks, their offers a culinary experience that will leave you craving for more.
Experience São Paulo's Charms at Ô de Casa Hostel
Book your stay at Ô de Casa Hostel, São Paulo's vibrant oasis, and embark on an unforgettable journey through Brazil's pulsating megacity. Whether you're exploring the city's cultural landmarks, savoring its diverse cuisine, or immersing yourself in the local energy, Ô de Casa Hostel promises a dynamic and memorable experience in São Paulo, Brazil.
Discover More Top 10 Places to Stay in Brazil – Click Here!