Accommodation at Aquarela do Leme, Rio de Janeiro
Discover the enchanting Aquarela do Leme, your vibrant oasis in the heart of Rio de Janeiro, Brazil. Our hostel offers a perfect blend of comfort, creativity, and captivating colors, ensuring an unforgettable stay in this marvelous city. Choose from a variety of accommodation options, including cozy dormitories and private rooms, each thoughtfully designed to provide a relaxing and inviting atmosphere.
Things to Do in Rio de Janeiro, Brazil
Rio de Janeiro, the "Cidade Maravilhosa," offers a myriad of experiences for every traveler. Lounge on the world-famous Copacabana and Ipanema beaches, where golden sands meet the sparkling waters of the Atlantic Ocean. Take a breathtaking cable car ride to Sugarloaf Mountain, where panoramic views of the city's skyline and picturesque landscape will leave you in awe.
Interesting Facts about Rio de Janeiro, Brazil
With a population of approximately 6.7 million, Rio de Janeiro is Brazil's second-largest city and a melting pot of cultures and traditions. The city sits at sea level, surrounded by stunning mountain ranges, including the iconic Corcovado Mountain, where the Christ the Redeemer statue stands tall. Rio's tropical savanna climate ensures warm temperatures throughout the year, with daytime averages ranging from 25 to 30 degrees Celsius (77 to 86 degrees Fahrenheit), while nights bring pleasant temperatures of around 20 to 25 degrees Celsius (68 to 77 degrees Fahrenheit).
Main Attractions around Rio de Janeiro, Brazil
Rio de Janeiro boasts a treasure trove of iconic attractions that leave travelers mesmerized. Visit the Christ the Redeemer statue, an emblem of Brazilian faith and a symbol of welcome to visitors from around the world. Wander through the charming neighborhood of Santa Teresa, with its cobblestone streets, art-filled alleys, and bohemian atmosphere. Explore the Tijuca National Park, the world's largest urban forest, and experience nature's splendor with breathtaking waterfalls and lush trails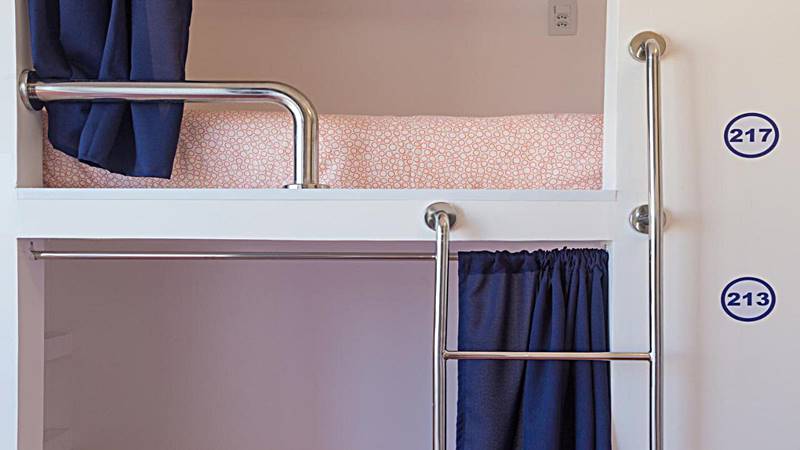 Why People Should Visit Rio de Janeiro
Rio de Janeiro's allure is undeniable, drawing people with its captivating landscapes, vivacious spirit, and warm hospitality. From the famous Carnaval celebrations to the friendly locals and stunning sights, Rio is a city that fills the heart with joy and leaves a lasting impression on every visitor.
Bossa Nova Music: The Soulful Sound of Rio de Janeiro, Brazil
Rio de Janeiro is the birthplace of Bossa Nova, a soulful music genre that captivated the world with its smooth melodies and poetic lyrics. Fusing samba rhythms with jazz influences, Bossa Nova emerged in the 1950s, changing the course of Brazilian music forever. The most famous Bossa Nova song, "The Girl from Ipanema," became a global sensation, capturing the essence of Rio's charm and beauty.
Food and Main Dishes in Rio de Janeiro, Brazil
Rio de Janeiro's culinary scene is as diverse as its culture, offering a delectable array of flavors to indulge in. Try the quintessential Brazilian dish, Feijoada, a hearty black bean and meat stew served with rice and farofa. Savor the delights of Churrasco, mouthwatering Brazilian barbecue featuring various cuts of succulent grilled meats. Don't forget to taste the classic snack, Coxinha, a fried dough filled with shredded chicken, and the popular street food, Pão de Queijo, warm cheese bread that melts in your mouth.
Embrace Rio's Vibrancy at Aquarela do Leme
Embark on a colorful journey and book your stay at Aquarela do Leme, where Rio's enchantment awaits. Whether you're exploring the city's top attractions, dancing to the rhythms of Bossa Nova, or savoring the tantalizing Brazilian cuisine, our hostel offers an unforgettable experience in the marvelous city of Rio de Janeiro. Embrace the spirit of Rio at Aquarela do Leme, your lively gateway to Brazil's captivating charm.
Discover More Top 10 Places to Stay in Brazil – Click Here!