Travel Tips
Budget Travel in South America: Money-Saving Resources for Backpackers
Budget travel in South America has always been a top choice for backpackers seeking adventure without draining their wallets. With its diverse landscapes, rich culture, and vibrant cities, the continent offers an array of experiences to explore on a budget.
From the soaring Andes mountains to the lush Amazon rainforest and historical ruins of ancient civilizations, South America is a treasure trove of affordable adventures. In this article, we'll delve into valuable money-saving resources and tips to ensure your backpacking journey through South America is both unforgettable and budget-friendly.
Embrace the Backpacker Lifestyle
One of the most significant advantages of backpacking is the ability to stay in budget accommodations. Hostels and guesthouses are prevalent throughout South America and provide affordable lodging options for travelers. Sharing a dorm room with fellow backpackers not only saves money but also offers a chance to make new friends from different corners of the world. Many hostels also organize free or low-cost activities, such as city tours and hiking trips, helping you save even more while having fun.
Boost your South American Journey by Volunteering in Hostels
Volunteering in hostels in exchange for accommodations and meals is a fantastic option for budget travelers exploring South America. Many hostels in the region offer volunteer programs, allowing travelers to contribute their skills and time in various tasks, such as reception work, housekeeping, or organizing activities for guests. In return, volunteers receive a place to stay and meals, significantly cutting down their travel expenses.
This not only provides a unique cultural exchange opportunity but also allows backpackers to forge meaningful connections with fellow travelers and local staff, creating memories that last a lifetime. Moreover, volunteering often grants access to insider tips and recommendations, enabling volunteers to explore the best-kept secrets of each destination and make the most of their budget-friendly journey through the continent.
Eat Like a Local
South America boasts a diverse and delicious cuisine, and one of the best ways to save money on food is by eating like a local. Street food stalls and local markets are your go-to places for authentic and budget-friendly meals. Try popular street snacks like empanadas in Argentina, arepas in Colombia, and ceviche in Peru. These dishes are not only tasty but also affordable.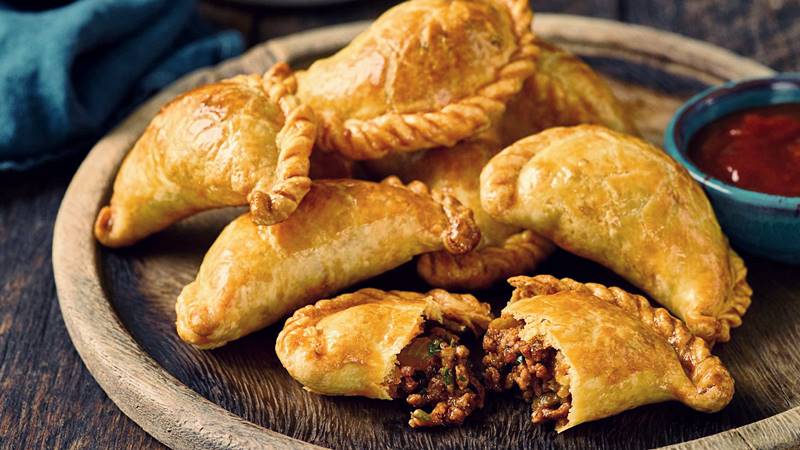 Utilize Public Transportation
Using public transportation is not only economical but also a great way to experience the local culture. South American cities usually have extensive bus networks, and taking buses between cities can be a cost-effective alternative to flying. Additionally, many cities offer metro systems that are cheap and efficient for getting around within the urban areas.
Take Advantage of Free Activities
South America is brimming with natural wonders and cultural attractions that won't cost you a dime. From exploring the beautiful beaches in Brazil to hiking the Andes trails in Ecuador, there are plenty of free outdoor activities to enjoy. Additionally, many museums and historical sites offer free entry on certain days, so plan your visits accordingly.
Travel in Off-Peak Seasons
Avoiding peak tourist seasons can save you a significant amount of money on accommodation and activities. Traveling during shoulder or off-peak seasons can lead to lower prices and fewer crowds. Moreover, the weather is often still pleasant during these times, making it an ideal opportunity to explore without the tourist rush.
Learn Basic Spanish or Portuguese
Knowing some basic Spanish or Portuguese can go a long way in South America, as it can help you negotiate prices, communicate with locals, and make your travel experience smoother. While English is spoken in tourist areas, learning a few local phrases will be appreciated by the locals and can enhance your cultural immersion.
South America is a treasure trove of budget travel opportunities for backpackers. By embracing the backpacker lifestyle, planning ahead, eating local cuisine, utilizing public transportation, and taking advantage of free activities, you can make the most of your trip without overspending. With an open mind, a sense of adventure, and these money-saving resources, your backpacking journey through South America is sure to be an unforgettable and affordable one. Happy travels!