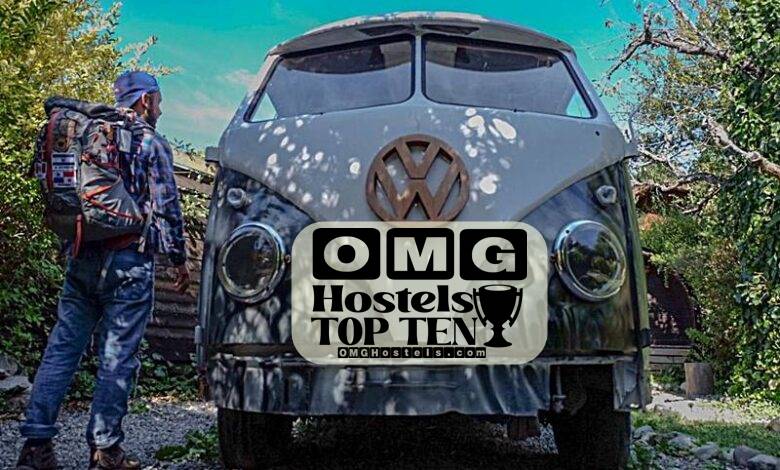 Chili Kiwi Lakefront Backpackers in Pucón, Chile, a charming lakeside town nestled amid the spectacular beauty of the Andes Mountains. If you're seeking a laid-back and adventurous escape, Chili Kiwi Lakefront Backpackers is the perfect haven for you.
Accommodation at Chili Kiwi Lakefront Backpackers: Chili Kiwi Lakefront Backpackers offers a delightful range of accommodation options catering to all budgets and preferences. Whether you prefer a shared dormitory with fellow travelers or a private cabin overlooking the serene Lake Villarrica, this hostel has it all. The welcoming and friendly staff ensures guests feel right at home while sharing stories and experiences around the communal areas. And when you're not exploring the breathtaking surroundings, the cozy common room and fully-equipped kitchen provide the perfect spots to unwind and connect with fellow adventurers.
Population and Interesting Fact about Pucón: Pucón is a quaint town nestled in the Araucanía Region of Chile, with a population of approximately 28,000 residents. One intriguing fact about Pucón is its location at an altitude of approximately 227 meters (745 feet) above sea level. This picturesque town is situated on the eastern shore of Lake Villarrica, offering a stunning backdrop of the majestic Villarrica Volcano.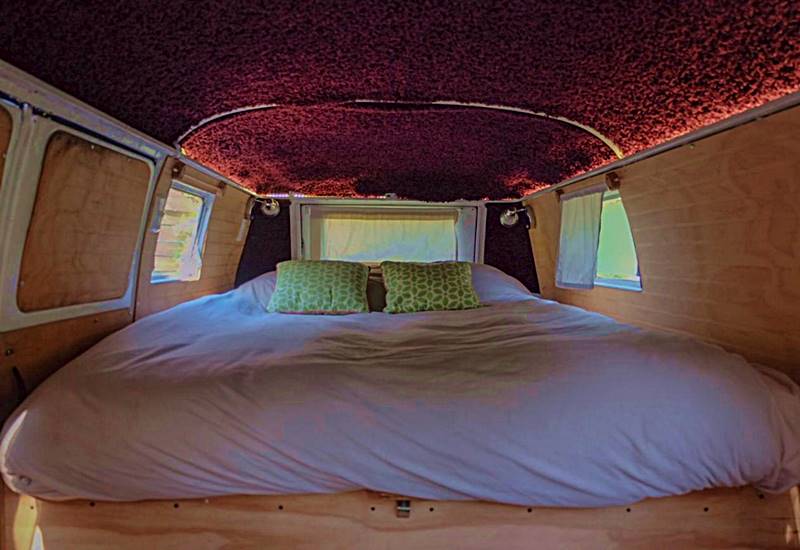 Climate and Weather Contrasts: Pucón enjoys a temperate climate, making it an attractive destination year-round for outdoor enthusiasts. During the daytime, temperatures hover around a comfortable 18-25°C (64-77°F) in the summer months, ideal for indulging in water-based activities on Lake Villarrica or exploring the nearby national parks. As the night descends, the temperature drops slightly to a pleasant 8-12°C (46-54°F), creating a cozy ambiance for stargazing or enjoying a bonfire by the lake.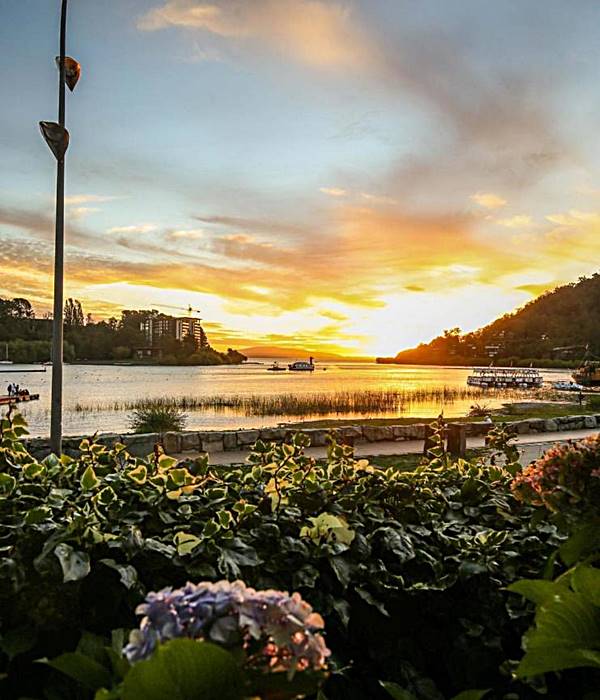 Main Attractions around Pucón: Pucón is a haven for adventure seekers and nature enthusiasts alike. The star attraction is the Villarrica Volcano, offering thrilling opportunities for guided hikes and even exhilarating volcano skiing during the winter. For those seeking relaxation, the nearby Termas Geométricas hot springs offer a rejuvenating soak amidst lush forest surroundings.
Nature lovers will be mesmerized by the beauty of Huerquehue National Park, boasting stunning lakes and hiking trails that wind through ancient Araucaria forests. Meanwhile, thrill-seekers can experience exhilarating white-water rafting on the Trancura River, ensuring an unforgettable adrenaline rush.
Food and Culinary Delights: Pucón treats its visitors to a delightful array of Chilean and international cuisine. Foodies will relish trying traditional Chilean dishes, such as the hearty cazuela, a comforting stew packed with meat, vegetables, and potatoes. Seafood enthusiasts will savor the mouthwatering Congrio frito, a delicious fried fish served with a zesty pebre sauce.
For a sweet treat, indulge in the delectable sopaipillas, fried pumpkin pastries drizzled with a sprinkle of powdered sugar. Don't forget to savor a glass of refreshing mote con huesillo, a traditional drink made from dried peaches, husked wheat, and caramelized syrup.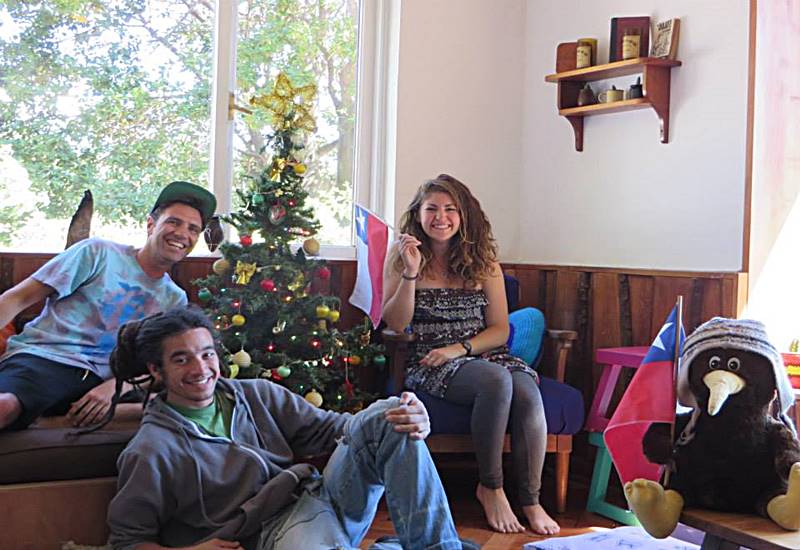 Chili Kiwi Lakefront Backpackers in Pucón, Chile, provides the ideal gateway to immerse yourself in the breathtaking natural beauty and thrilling adventures of the region. With its cozy accommodations, friendly atmosphere, and proximity to Pucón's captivating attractions, this hostel ensures an unforgettable and rejuvenating experience for all types of travelers.
Discover the enchanting allure of Pucón's lakeside charm, explore the mesmerizing Villarrica Volcano, and indulge in the region's delectable culinary delights. Whether you seek adventure, relaxation, or a blend of both, Pucón and Chili Kiwi Lakefront Backpackers have it all, ensuring an unforgettable journey that will leave you with cherished memories for a lifetime. So pack your bags, embrace the tranquility of Pucón, and let the wonders of the Andes embrace you!
Discover More Top 10 Places to Stay in Chile – Click Here!