In the beautiful city of Cusco, Peru, there's a special place for travelers called Viajero Kokopelli Hostel. It's a cozy and welcoming spot where people from all over the world come to stay.
Viajero Kokopelli Hostel
The accommodation options offered by Viajero Kokopelli Hostel are diverse and cater to every adventurer's preferences. Bunk beds are outfitted with comfortable linens, and lockers are available for securing personal belongings.
For those desiring more privacy, the hostel boasts private suites that exude a tranquil ambiance. These cozy rooms are thoughtfully designed, featuring modern amenities and a touch of Peruvian flair.
One of the highlights of Viajero Kokopelli Hostel is its vibrant common areas, where a sense of camaraderie and adventure thrives. The communal lounge, adorned with colorful cushions and Andean textiles, serves as a meeting point for travelers from all walks of life. Here, they can exchange travel tips, plan their excursions, or simply unwind with a good book from the hostel's mini-library.
Cusco's Facts
Cusco, a lively city with warm and welcoming locals, was once the capital of the Inca Empire, making it a historically rich destination to explore. Situated high up in the Andes mountains at around 11,150 feet above sea level. The weather in Cusco is delightful throughout the year, with sunny and warm days perfect for sightseeing and shopping in the local markets, but be prepared for chilly evenings, so bring a jacket to stay cozy.
Getting to know Cusco
There are so many exciting things to see and do around Cusco! Begin your journey with a visit to the awe-inspiring Machu Picchu, an ancient Inca city and one of the New Seven Wonders of the World. The iconic ruins, set amidst lush green landscapes, offer a glimpse into the fascinating Inca civilization.
Explore the ancient ruins of Sacsayhuaman, a massive stone fortress perched on the outskirts of Cusco, which holds a significant historical and architectural significance. Don't miss a leisurely stroll around the vibrant Plaza de Armas, the heart of the city, where you can immerse yourself in the local culture, shop for souvenirs, and savor delicious Peruvian cuisine at nearby cafes and restaurants.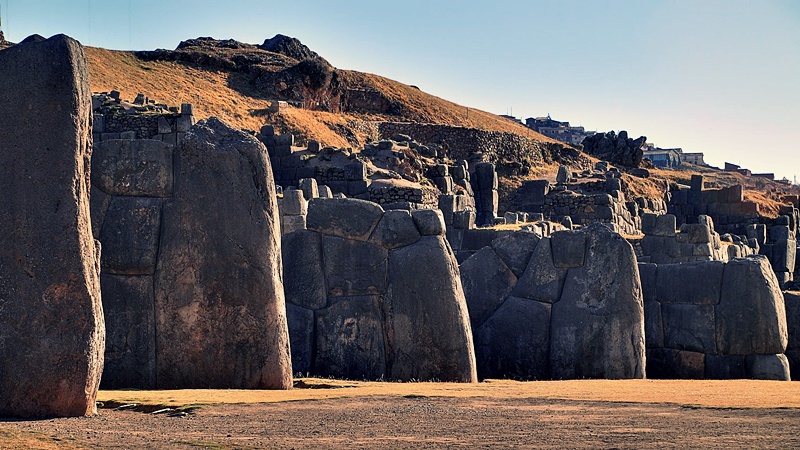 When it comes to food, Cusco has a lot to offer. The city is a paradise for food lovers! You have to try the tasty Lomo Saltado, which is a delicious stir-fry with beef, onions, and tomatoes served with rice and potatoes. And if you're feeling adventurous, you can taste the local specialty called cuy, which is guinea pig. It might sound strange, but it's a traditional dish with a unique flavor.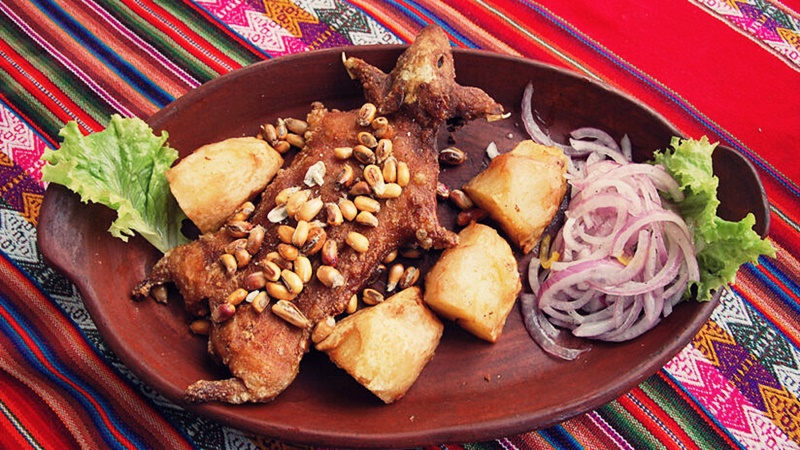 So, if you're looking for an amazing adventure in Cusco, Viajero Kokopelli Hostel is the place to be. It's a cozy and welcoming home away from home, where you can explore the wonders of Cusco and create memories that will last a lifetime. Pack your bags and get ready for an unforgettable experience in this beautiful city!
Are you planning a trip to Peru soon? Explore our handpicked recommendations for accommodations, must-see attractions, and the delectable world of Peruvian gastronomy. And if you're a novice backpacker, don't miss our helpful travel tips to make the most of your adventure!