Situated in the bustling city of Santa Cruz, Bolivia, Hostal Backpackers Travelero offers a vibrant and comfortable accommodation experience for travelers. Our hostel provides a range of accommodation options, from private rooms to shared dormitories, designed to cater to different needs and budgets. Each space is thoughtfully furnished and equipped with modern amenities to ensure a pleasant stay for our guests.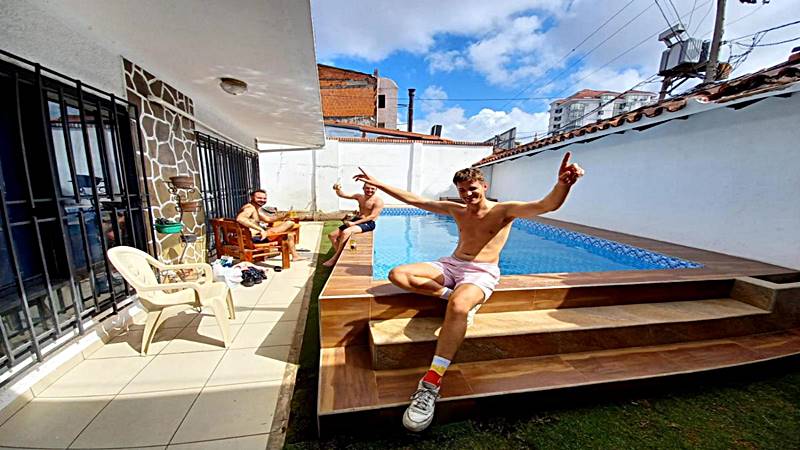 Santa Cruz, with a population of approximately 1.5 million residents, is Bolivia's largest city and a hub of cultural diversity. Located at an altitude of around 416 meters (1,365 feet) above sea level, Santa Cruz enjoys a subtropical climate, which sets it apart from other Bolivian cities. This lower altitude and climate make Santa Cruz a popular destination for its pleasant and warmer weather compared to the highland regions.
The weather in Santa Cruz exhibits distinct differences between daytime and nighttime. During the day, temperatures are usually warm and can reach comfortably hot levels, making it ideal for outdoor activities and exploration. However, as night falls, temperatures tend to cool down, offering a pleasant and refreshing atmosphere.
Santa Cruz offers a wide array of activities and attractions for travelers to enjoy. Explore the city's historic center and visit the beautiful and ornate Cathedral Basilica of St. Lawrence. Discover the rich cultural heritage at the Ethnographic Museum, which showcases Bolivia's indigenous history and traditions. For nature enthusiasts, a visit to the Biocentro Güembe is a must, with its lush gardens, waterfalls, and diverse wildlife.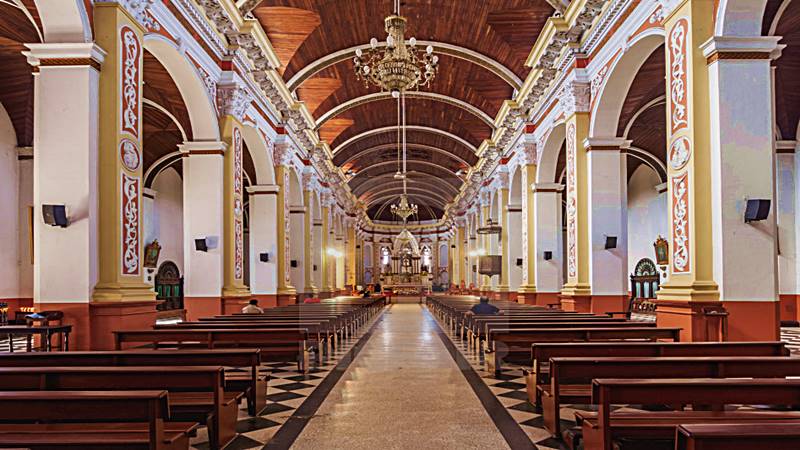 When it comes to food, Santa Cruz tantalizes taste buds with its gastronomic offerings. The city is renowned for its delicious cuisine, blending indigenous and international flavors. Sample mouthwatering dishes like traditional locro de gallina (chicken and vegetable stew), delicious empanadas, and savory salteñas (meat-filled pastries). Don't miss the opportunity to try the local favorite, anticuchos (grilled skewered meat), bursting with smoky flavors.
Beyond the city, Santa Cruz serves as a gateway to explore Bolivia's natural wonders. Visit the Amboró National Park, renowned for its diverse ecosystems and abundant wildlife. Take a trip to the Jesuit Missions of Chiquitos, UNESCO World Heritage sites showcasing the architectural heritage of the region's indigenous communities.
Hostal Backpackers Travelero provides an ideal base for discovering the enchanting city of Santa Cruz and its surrounding attractions. Whether you're immersing yourself in the vibrant culture, savoring the local cuisine, or exploring the natural wonders, your stay at Hostal Backpackers Travelero promises an exciting and memorable experience in Santa Cruz, Bolivia.
Embarking on your Bolivian adventure? Discover our top picks for accommodations in the finest cities and hostels.