Hostel Cultural Pata y Perro is nestled in the picturesque city of Tarija, Bolivia, Hostel Cultural Pata y Perro offers an immersive and cultural accommodation experience for travelers. Our hostel provides cozy rooms, vibrant common areas, and a warm atmosphere that celebrates the local culture and traditions.
Accommodation at Hostel Cultural Pata y Perro caters to different needs and preferences. From private rooms to shared dormitories, each space is designed with comfort in mind, offering a tranquil retreat after a day of exploration. Our friendly staff is always on hand to assist you and provide valuable insights into the best experiences Tarija has to offer.
Tarija, with a population of approximately 250,000 residents, is a charming city situated in the southern region of Bolivia. At an altitude of around 1,850 meters (6,070 feet) above sea level, Tarija enjoys a moderate and pleasant climate throughout the year. This lower altitude and the region's unique microclimate create an ideal environment for vineyards and wine production, earning Tarija the title of Bolivia's wine capital.
The weather in Tarija exhibits distinctive differences between daytime and nighttime. During the day, temperatures are typically warm and comfortable, ranging from 20 to 25 degrees Celsius (68 to 77 degrees Fahrenheit), making it perfect for exploring the city's attractions and outdoor activities. As evening falls, temperatures cool down, creating a refreshing atmosphere for leisurely strolls through the charming streets.
Tarija offers a wealth of things to do and see, making it a delightful destination for travelers. Visit the picturesque Plaza Luis de Fuentes, the city's main square surrounded by colonial-style buildings. Explore the Casa Dorada, a beautifully preserved mansion that showcases the region's history and culture. Take a stroll through the Parque de la Flores, a serene park adorned with vibrant flowers and a relaxing ambiance.
Food enthusiasts will delight in the culinary offerings of Tarija. The city is known for its rich gastronomic heritage, offering a fusion of indigenous, Spanish, and international flavors. Sample traditional dishes like saice (a hearty meat stew), empanadas, and salteñas (meat-filled pastries). Don't miss the opportunity to taste the local wines, as Tarija's vineyards produce excellent varieties.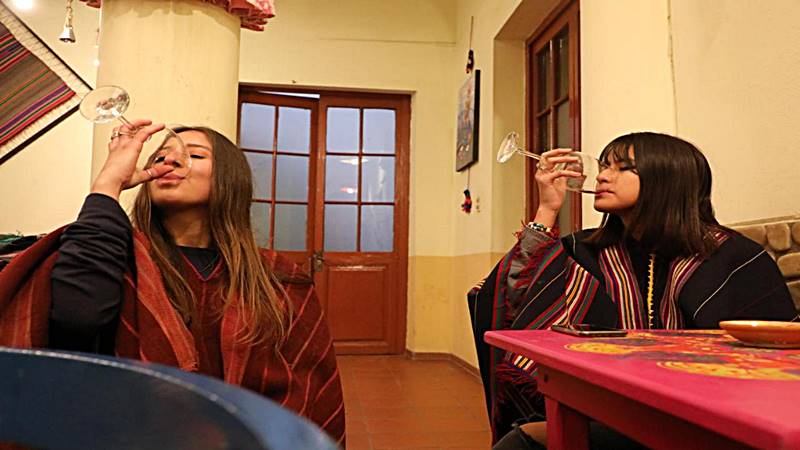 Beyond the city, Tarija is surrounded by natural beauty and stunning landscapes. Explore the breathtaking Valle de los Viñedos (Valley of Vineyards), where vineyards stretch across rolling hills, offering wine tastings and picturesque views. Embark on a hike through the beautiful landscape of the nearby Cordillera de Sama National Park, known for its diverse flora and fauna.
Hostel Cultural Pata y Perro serves as a perfect starting point to discover the enchanting city of Tarija and its surrounding wonders. Whether you're immersing yourself in the local culture, savoring the delightful cuisine, or embarking on outdoor adventures, your stay at Hostel Cultural Pata y Perro promises an authentic and unforgettable experience in Tarija, Bolivia.
Embarking on your Bolivian adventure? Discover our top picks for accommodations in the finest cities and hostels.