Accommodation at Ipanema Beach Hostel, Ipanema, Rio de Janeiro, Brazil
Discover Ipanema Beach Hostel, your gateway to paradise in Rio de Janeiro, Brazil. The hostel offers a beachside escape where relaxation meets adventure. Choose from a range of accommodation options, including vibrant dormitories and cozy private rooms, each thoughtfully designed to ensure a comfortable and rejuvenating stay in the heart of Ipanema.
Things to Do in Ipanema, Rio de Janeiro, Brazil
Ipanema, the epitome of Rio's vibrant beach culture, beckons with a plethora of activities for every traveler. Bask in the golden sun and sapphire waters of Ipanema Beach, where the energy of the city merges with the tranquility of the sea. Embrace the Brazilian rhythm with Capoeira, a captivating Afro-Brazilian martial art and dance form, performed along the beachfront.
Interesting Facts about Rio de Janeiro, Brazil
Rio de Janeiro, Brazil's Marvelous City, boasts a population of approximately 6.7 million, attracting visitors from across the globe to experience its charismatic charm. The city is situated at sea level, surrounded by lush mountains and tropical forests, providing a breathtaking backdrop to its stunning beaches. Rio enjoys a tropical savanna climate, with daytime temperatures ranging from 25 to 30 degrees Celsius (77 to 86 degrees Fahrenheit), and nighttime temperatures dropping to around 20 to 25 degrees Celsius (68 to 77 degrees Fahrenheit).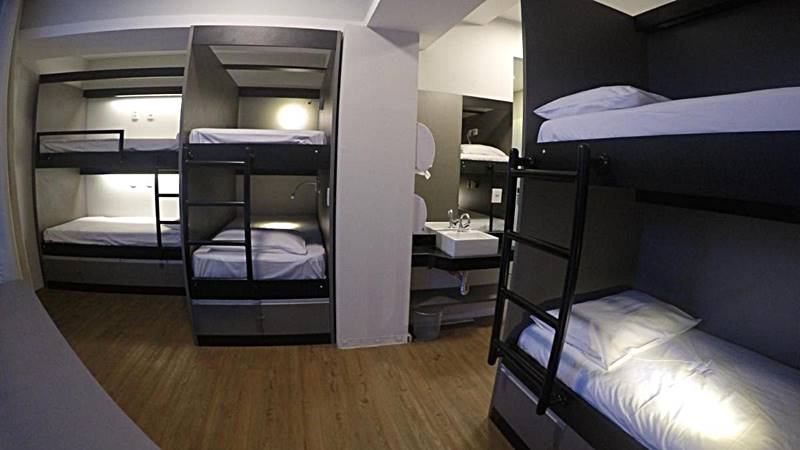 Main Attractions around Ipanema, Rio de Janeiro, Brazil
Ipanema is more than just a beach; it's a vibrant neighborhood filled with iconic attractions. Explore the lively streets of Ipanema, known for its upscale shops, art galleries, and trendy cafés. Stroll along the famous beachfront promenade, enjoying the enchanting sunset and witnessing the vivacity of Rio's beach culture. Don't miss the opportunity to hike up to the peak of the Two Brothers Hill (Morro Dois Irmãos) for panoramic views of the coastline and the city's natural beauty.
Why People Should Visit Ipanema, Rio de Janeiro, Brazil
Ipanema exudes an irresistible energy that captures the essence of Rio de Janeiro's beach lifestyle. With its stunning beaches, lively atmosphere, and rich cultural experiences, Ipanema offers an unforgettable journey to paradise. From the iconic landmarks to the pulsating beach culture, Ipanema embraces visitors with warmth, beauty, and a dash of Brazilian soul.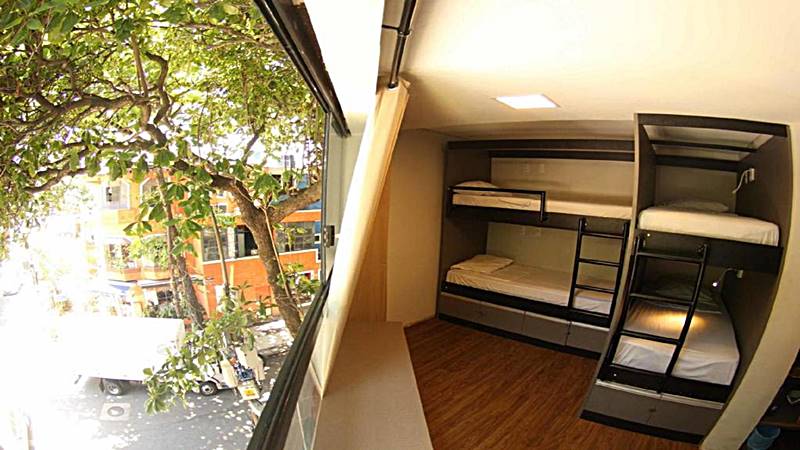 Food and Main Dishes in Ipanema, Rio de Janeiro, Brazil
Ipanema caters to food lovers with a variety of culinary delights that reflect Brazil's diverse flavors. Savor the quintessential Brazilian dish, Feijoada, a hearty black bean and meat stew that represents the soul of the country's cuisine. Delight in the savory Coxinha, a deep-fried dough filled with shredded chicken, and experience the delight of Pão de Queijo, warm cheese bread that perfectly complements any meal.
Experience the Soulful Rhythm of Ipanema at Ipanema Beach Hostel
Book your stay at Ipanema Beach Hostel and immerse yourself in the soulful rhythm of Ipanema, Rio de Janeiro, Brazil. Whether you're lounging on the sun-kissed beach, exploring the vibrant streets, or indulging in the flavors of Brazilian cuisine, our hostel offers an unparalleled experience in one of Rio's most iconic neighborhoods. Embrace the heartbeat of Ipanema at Ipanema Beach Hostel, where every moment is a melody waiting to be embraced.
Discover More Top 10 Places to Stay in Brazil – Click Here!