In the heart of Mar del Plata, Argentina, you'll find Carrusel Art-Hostel, a unique and lively place to stay that welcomes all kinds of travelers. The hostel has a cozy and comfortable vibe, with colorful artwork decorating the rooms, reflecting the city's love for art.
They offer different types of rooms, from private ones for those who want their space to shared dorms for those on a budget. All rooms have everything you need for a pleasant stay.
Mar del Plata is a popular coastal city in Argentina with about 600,000 people living there. Its beautiful beaches, entertainment options, and vibrant culture make it a favorite destination for both locals and tourists.
During the day, the weather is nice and mild, with temperatures ranging from 18 to 25 degrees Celsius (64 to 77 degrees Fahrenheit). It's perfect for enjoying outdoor activities, sunbathing, and exploring the city's attractions.
As the sun sets, the temperature cools down a bit, creating a pleasant atmosphere for evening walks along the waterfront or experiencing the lively nightlife with plenty of bars, clubs, and cultural events to enjoy.
Mar del Plata has many attractions to offer visitors. If you love beaches, Playa Grande and Playa Bristol are must-visit spots. History buffs can explore the Mar del Plata Cathedral and the Torreón del Monje, a historic tower that offers fantastic views of the city.
For art and culture lovers, the MAR Museum of Art and the Juan Carlos Castagnino Municipal Museum of Art showcase captivating exhibits, featuring works by famous Argentine artists.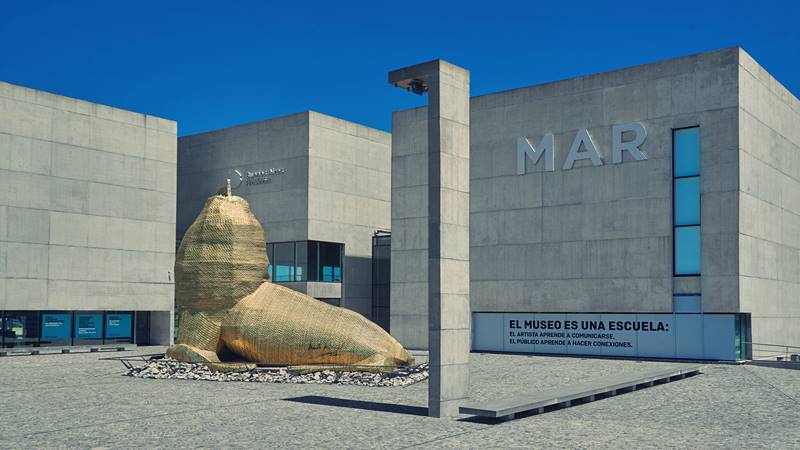 Food in Mar del Plata is a treat for the taste buds. Since it's a coastal city, seafood is a big highlight. Don't miss the chance to try the traditional Argentine barbecue, known as "asado," with juicy and delicious cuts of meat. Another must-try is the local specialty called "Milanesa," a breaded and fried meat cutlet that's simply delightful. And if you want a quick and tasty snack, make sure to grab some "empanadas," delicious pastry pockets filled with various savory fillings.
The city offers a fantastic experience with its lively culture, stunning beaches, and warm hospitality. Carrusel Art-Hostel provides a cozy and artsy stay for travelers seeking something special. Whether you explore the city's attractions, enjoy the pleasant weather, or indulge in the delicious local cuisine, Mar del Plata guarantees a memorable adventure that will stay with you for a long time.
Are you planning a trip to Argentina soon? Explore our handpicked recommendations for accommodations, must-see attractions, and the delectable world of Argentinean gastronomy. And if you're a novice backpacker, don't miss our helpful travel tips to make the most of your adventure!