Kultur Berlin Hostel nestled in the charming city of Sucre, Bolivia, Kultur Berlin Hostel offers a unique and unforgettable accommodation experience. The hostel provides comfortable rooms, cozy common areas, and a friendly atmosphere that welcomes travelers from around the world.
Accommodation at Kultur Berlin is designed with both comfort and style in mind. From private rooms to shared dormitories, each space is thoughtfully furnished and features modern amenities. The hostel's cozy common areas provide opportunities to connect with fellow travelers, relax, and share stories of adventures in Sucre.
Sucre, with a population of approximately 300,000, is Bolivia's constitutional capital and a city rich in history and culture. One interesting fact about Sucre is its relatively low altitude compared to other Bolivian cities, situated at around 2,800 meters (9,186 feet) above sea level. This lower altitude offers a mild climate throughout the year, making it a pleasant destination to explore.
The weather in Sucre showcases distinct differences between daytime and nighttime. During the day, temperatures are generally mild and comfortable, ranging from pleasantly warm to slightly cooler. This makes it ideal for sightseeing and enjoying the city's attractions. However, as the sun sets, temperatures can drop, so it's recommended to bring a jacket or layer up to stay cozy during the cooler evenings.
Sucre offers a wealth of things to do for travelers seeking cultural immersion and exploration. The city's historic center, a UNESCO World Heritage site, is a treasure trove of colonial architecture, picturesque plazas, and charming streets. Must-see attractions include the Casa de la Libertad, where Bolivia's declaration of independence was signed, and the Recoleta Monastery with its beautiful courtyard and panoramic views of the city.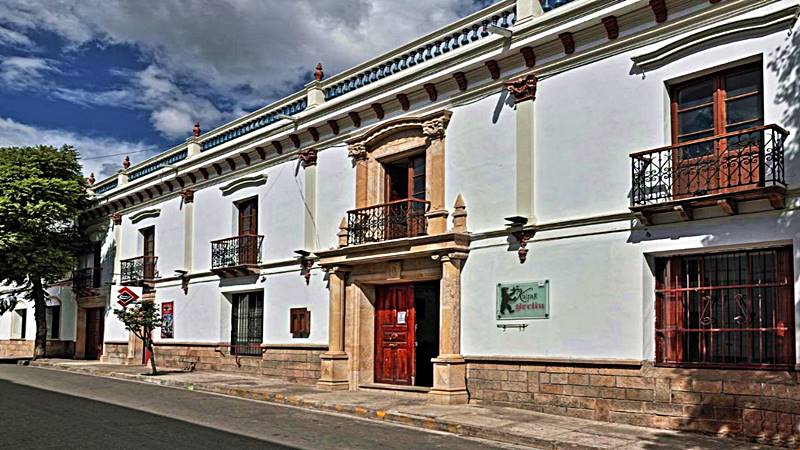 Food lovers will find Sucre a delightful culinary destination. The city offers a variety of dining options and local dishes that showcase the rich flavors of Bolivian cuisine. Sample traditional favorites like salteñas (savory pastries), anticuchos (grilled skewered meat), and pique a lo macho (a mixed meat dish with spicy sauce). Don't miss the chance to try chuño, a freeze-dried potato specialty unique to the region.
Beyond the city's culinary delights, Sucre's surrounding area boasts natural and historical wonders. Embark on a journey to the Parque Cretácico, where you can observe ancient dinosaur footprints preserved in stone. For outdoor enthusiasts, a trip to the Tarabuco Market, famous for its vibrant textiles and handicrafts, offers a fascinating cultural experience.
Kultur Berlin Hostel Sucre provides the perfect base for exploring Sucre and its captivating attractions. Whether you're immersing yourself in the city's rich history, savoring the local cuisine, or connecting with fellow travelers, your stay at Kultur Berlin Hostel promises to be an unforgettable adventure in Sucre, Bolivia.
Embarking on your Bolivian adventure? Discover our top picks for accommodations in the finest cities and hostels.