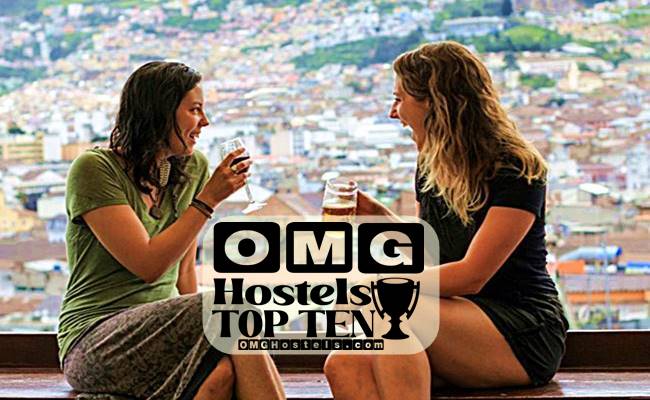 Secret Garden is Nestled in the heart of Old Town Quito, It is a hidden gem that offers an extraordinary hostel experience for travelers seeking comfort, breathtaking views, and a convenient location. From its stunning roof deck views and delightful restaurant to its cozy and comfortable rooms, Secret Garden exceeds expectations in every aspect. Moreover, its prime location allows guests to easily explore the captivating attractions that surround this historic neighborhood.
Secret Garden Breathtaking Roof Deck Views: A Captivating Perspective of Old Town Quito
One of the highlights of Secret Garden is its remarkable roof deck, providing guests with unparalleled panoramic views of Old Town Quito. As you ascend to the rooftop, prepare to be mesmerized by the breathtaking sight of Quito's colonial architecture, vibrant streets, and the picturesque mountains in the distance. Whether you're enjoying a morning coffee or sipping a cocktail at sunset, the roof deck offers a serene oasis to relax and take in the beauty of this enchanting city.
When it comes to dining, Secret Garden's restaurant's warm and inviting atmosphere creates the perfect setting to mingle with fellow travelers and share stories of adventures. From hearty breakfasts to mouthwatering dinners, the restaurant at Secret Garden caters to every palate, leaving guests satisfied and eager to return.
The comfort rooms at Secret Garden are designed with relaxation and tranquility in mind. Each room is thoughtfully decorated, combining rustic charm with modern conveniences. The plush beds, warm blankets, and soft lighting create a cozy sanctuary for weary travelers. Whether you choose a private room or opt for the dormitories, you'll find ample space and all the necessary amenities to ensure a comfortable stay. The attention to detail in the room design guarantees a peaceful night's sleep, allowing guests to wake up refreshed and ready to explore all that Old Town Quito has to offer.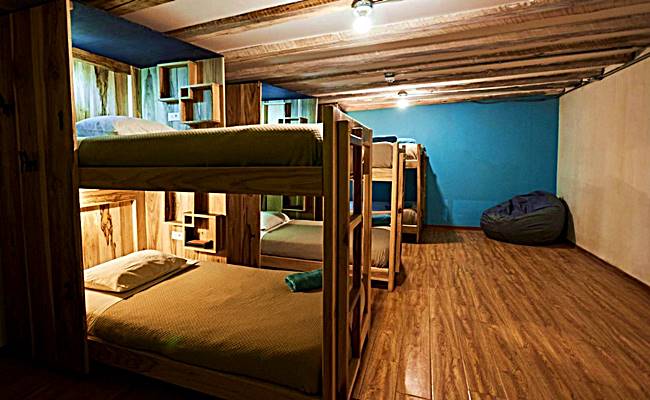 Speaking of exploration, Secret Garden's prime location places guests within reach of a myriad of captivating attractions. Step outside the hostel's doors, and you'll find yourself immersed in the rich history and culture of Old Town Quito. Discover the UNESCO World Heritage sites, including the stunning churches and plazas that adorn this colonial neighborhood. Take a leisurely stroll along the picturesque streets, marveling at the intricate architecture and vibrant street art. For art enthusiasts, a visit to the nearby galleries and artisan markets is a must, where you can admire and purchase unique local creations.
In conclusion, Secret Garden in Old Town Quito is a true hidden gem that offers an exceptional hostel experience. From the mesmerizing roof deck views to the delightful restaurant, every aspect of this hostel is designed to provide comfort, relaxation, and a sense of adventure. The cozy comfort rooms ensure a peaceful stay, while the prime location allows for easy exploration of the captivating attractions in the surrounding area. Whether you're a solo traveler or a group of friends seeking an unforgettable experience in Quito, Secret Garden will leave you enchanted and longing to return.