Nestled amidst the captivating landscapes of Ica, Peru, The Upcycled Hostel beckons eco-conscious travelers seeking a unique and sustainable retreat. This eco-friendly haven offers a range of accommodations creatively designed with repurposed materials, making it the perfect base to explore the wonders of Ica. Let's delve into what makes this hostel a haven for responsible travelers.
The Upcycled Hostel in Ica, Peru, stands as a green sanctuary, showcasing not just its dedication to sustainability but also offering distinctive and charming accommodations. Each lodging option has been thoughtfully designed with eco-friendly materials, promoting responsible tourism.
With a variety of accommodation choices, The Upcycled Hostel caters to different preferences and group sizes. The private and shared dorm are comfortable and clean living spaces ready for those looking to have a realxing night of sleep.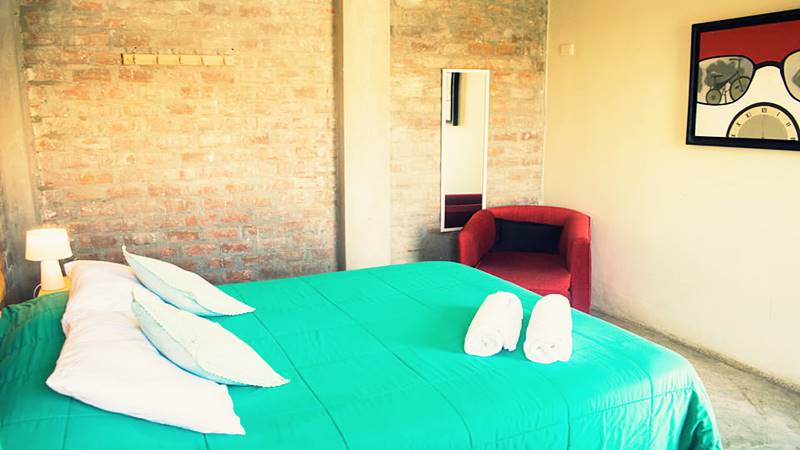 Ica, a vibrant city in Peru, boasts a diverse population with warm and welcoming locals. With approximately 250,000 inhabitants, Ica is a melting pot of cultures, offering a rich tapestry of traditions and culinary delights. An interesting fact about Ica lies in its altitude, situated at approximately 406 meters above sea level. This unique elevation contributes to Ica's favorable climate, making it a year-round destination for travelers.
As the sun graces the sky during the day, Ica basks in a sunny and warm climate, perfect for exploring the city's natural wonders and vibrant culture. As night descends, the temperature gracefully cools, creating a pleasant and tranquil atmosphere. This balanced climate ensures visitors can savor the city's delights both day and night in the Oasis of Huacachina.
The culinary scene in Ica is a celebration of its diverse heritage. The city offers a range of delectable dishes that tantalize taste buds and leave a lasting impression.
Savor the traditional Papa a la Huancaina, where sliced potatoes are bathed in a velvety, spicy cheese sauce made from Peruvian yellow peppers, an explosion of flavors in every bite.
Experience the fusion of Peruvian and Chinese flavors in Chifa cuisine, highlighted by dishes like Lomo Saltado, a delightful stir-fry of beef, onions, tomatoes, and french fries.
Choose The Upcycled Hostel for an eco-adventure that promises not only unforgettable experiences but also a chance to make a positive impact on the environment. Plan your journey to Ica today and immerse yourself in a sustainable sanctuary where the essence of eco-friendly living harmoniously blends with the allure of Peru's treasures.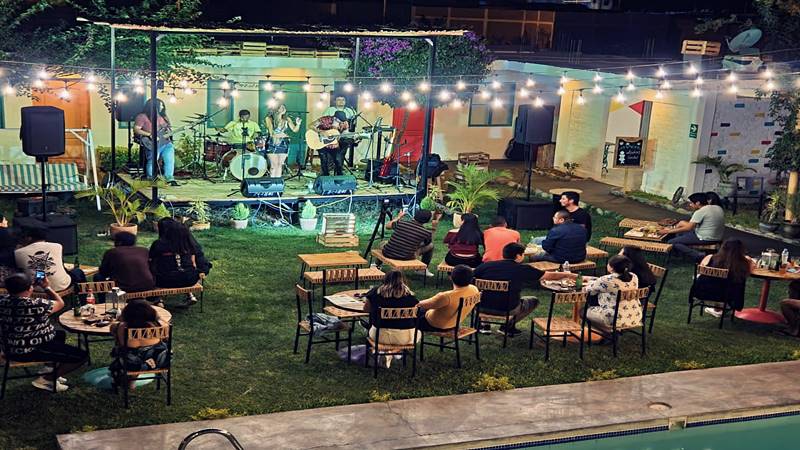 Are you planning a trip to Peru soon? Explore our handpicked recommendations for accommodations, must-see attractions, and the delectable world of Peruvian gastronomy. And if you're a novice backpacker, don't miss our helpful travel tips to make the most of your adventure!