One of the standout highlights of Puno, Peru is the Uros Aruma Uro Villa which is considered a one-of-a-kind accommodation on the floating islands of Lake Titicaca. In this review, we'll delve into the fascinating aspects of this hotel, the breathtaking Puno landscape, and the tantalizing local cuisine.
Upon arriving at Uros Aruma Uro Hotel, you'll be mesmerized by the picturesque setting of the floating islands. The hotel's design seamlessly blends with the surrounding reed islands, creating a unique experience that immerses guests in the traditional lifestyle of the Uros people.
The cozy rooms are crafted with locally-sourced materials, offering guests a comfortable stay with a touch of authenticity. The peaceful atmosphere, combined with the gentle lapping of the lake against the reeds, ensures a tranquil retreat from the hustle and bustle of everyday life.
Puno is a vibrant city in southeastern Peru, nestled along the shores of Lake Titicaca, the world's highest navigable lake at an astounding altitude of approximately 3,800 meters (12,500 feet) above sea level. The city's population primarily comprises indigenous Aymara and Quechua people, whose rich cultural heritage is proudly showcased through various festivals and celebrations.
The city's high altitude gives it a refreshing coolness, making it a pleasant escape from the sweltering heat of lowland regions. The days here are generally mild, with temperatures averaging around 15-20°C (59-68°F). However, as the sun sets, the temperature drops significantly, and nights can get quite chilly, so packing some warm layers is essential.
Main Attractions around Puno
Lake Titicaca and its Floating Islands
The iconic floating islands, crafted entirely from totora reeds, are a testament to the ingenuity of the Uros people. Exploring these unique islands, meeting the friendly locals, and learning about their traditional way of life is an unforgettable experience.
Taquile Island
Just a boat ride away from Puno, Taquile Island offers breathtaking views of the lake and is known for its vibrant textile artistry. Witnessing the locals' intricate weaving techniques and colorful patterns is a captivating cultural immersion.
Sillustani Funerary Towers
A short trip from Puno will lead you to the mesmerizing archaeological site of Sillustani, where ancient burial towers called chullpas stand tall, offering a glimpse into the pre-Incan past.
Culinary Delights of Puno
Puno's culinary scene is a delightful fusion of traditional Andean ingredients and flavors with Spanish influences. Must-try dishes include:
Pachamanca
Marinated meats, potatoes, and vegetables, slow-cooked underground using hot stones. The result is a blend of smoky flavors and tender textures.
Cuy al Horno
Guinea pig, a traditional delicacy in Peru, is seasoned and roasted to perfection, offering a unique gastronomic experience.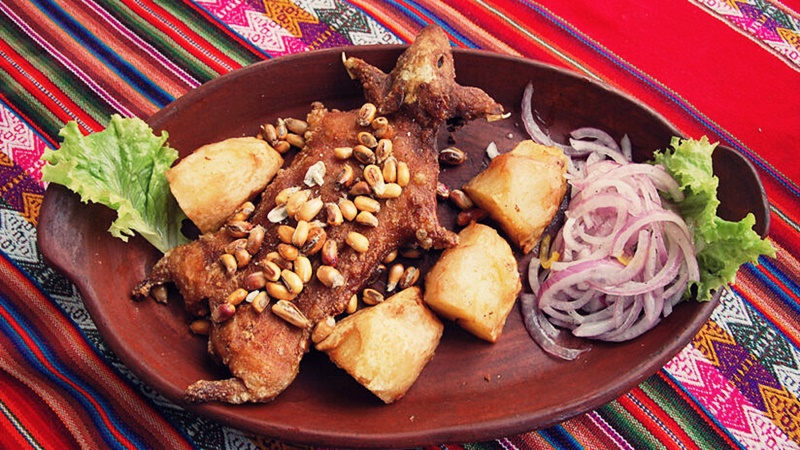 Quinoa Soup
A nourishing Andean soup made with quinoa, potatoes, vegetables, and sometimes meat, perfect for warming up on cooler nights.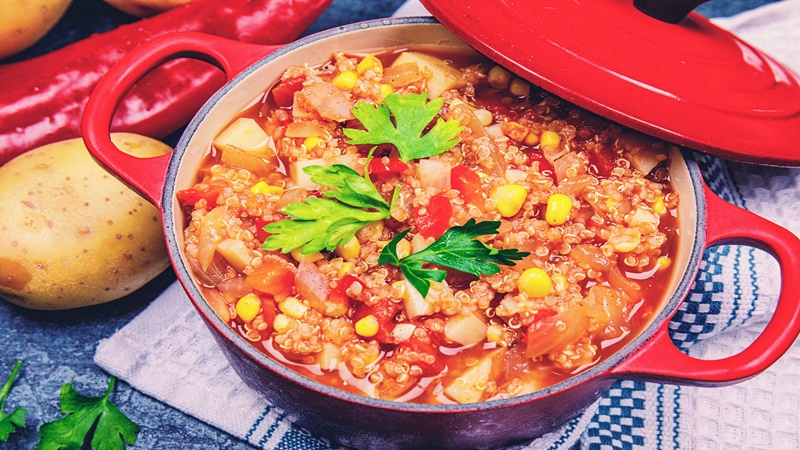 Why to choose Uros Aruma Villa?
Uros Aruma Uro Villa in Puno, Peru, promises an extraordinary escape to a world unlike any other. Nestled amidst the serene beauty of Lake Titicaca and the floating islands, this unique accommodation offers a glimpse into the rich cultural heritage of the region.
Are you planning a trip to Peru soon? Explore our handpicked recommendations for accommodations, must-see attractions, and the delectable world of Peruvian gastronomy. And if you're a novice backpacker, don't miss our helpful travel tips to make the most of your adventure!